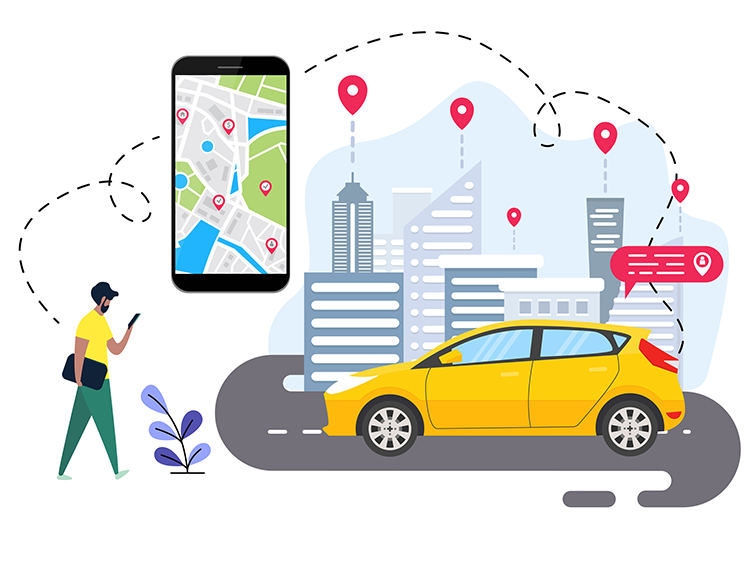 Book Haridwar Taxi Service For Local Or Outstation Rides
One of the holiest pilgrimages in India, Haridwar, or the 'gateway to gods', is located where Ganga, the sacredest of all Indian rivers, enters the Indo-Gangetic plains. Located at the foothills of the Himalayas, Haridwar is a city of temples and ashrams and its pious ambience envelops everyone. Haridwar is one of the four holy Indian cities that host the Kumbh Mela, a pious gathering of millions of Hindu devotees every 12 years. The Ardh Kumbh is organised here every six years. It also hosts the Kanwar mela every year during the rainy season. The 'Panch Tirth' or the five pilgrimages located within the periphery of Haridwar, are Gangadwara (Har Ki Pauri), Kushwart (Ghat), Kankhal, Bilwa Tirtha (Mansa Devi Temple) and Neel Parvat (Chandi Devi). Haridwar serves as the gateway to the Char Dham of Uttarakhand as well. To see it all, or focus your experience on only one aspect, you can a Haridwar taxi service with Tajway Cabs and enjoy the most affordable, reliable, and convenient travel option in such a mountain town.
How to book Haridwar cab service?
Cab booking in Haridwar has never been this easy. The booking process is transparent and extremely easy. There are no hidden costs and our T&Cs are clear and concise. Here's how you book Delhi cabs in four easy steps:
Our round the clock Customer Service and Support
Tajway Cabs's Haridwar Cab Service - You have a travel need and we have the cab
Tajway Cabsoffers taxi services across three categories: Haridwar outstation cabs, local full or half day cab services and airport transfer taxis. We are present in 48 cities with 30+ years of experience. Our services speak for themselves as do our customer testimonials. With our interesting offers and tour packages, you can make the most of your Haridwar holiday.
Outstation Taxi Service in Haridwar
When holidaying in Haridwar, don't forget to explore the other scenic locales in its vicinity. Avail our round trip or one-way rides for outstation cabs in Haridwar. From here, you can visit some of the popular tourist locales and nature hotspots in Uttarakhand like Rishikesh, Dehradun, Rajaji National Park, and Musoorie. Get a Haridwar outstation taxi and explore the Lower Himalayas in just the way you want.
Local Cabs in Haridwar
Apart from being a religiously significant town, Haridwar also offers endless options for outdoor adventures across its beautiful valleys, nature trails, forests, and rivers. You can trek, hike, raft, walk, go birding, and do a lot more when you rent a local taxi in Haridwar. Choose from our various trip packages on your local booking, like 4h/40kms half day and 8h/80kms & 12hrs/120 Kms for full day cabs in Haridwar and make your trip memorable.
Airport taxi in haridwar
The nearest airport to Haridwar is at Jolly Grant Airport in Dehradun, which is about 42 Km from Haridwar town. So, if you have to travel to and from the airport, it can be challenging and you cannot rely on local transport. Hence, when you book a Haridwar cab service with Tajway Cabs, you can free yourself from the hassle and easily take care of airport transfers. Book a Haridwar airport cab, that will ferry you from and to the airport for a straightforward and hassle-free experience.
Tajway Cab service in Haridwar - Our Promise of Quality
We strive to go that extra mile just to delight you with our cab service in Haridwar. Right from booking to the pickup to the trip experience, you will be delighted and pleasantly surprised every turn of the way. When you book a cab with Tajway Cabs, you can be assured that our promise of quality is met.
Book a cab with us and experience our premium service for yourself-
Punctual service: Excellent track record of on-time service. Our call center will be in touch with you ensuring there are no delays.
Driver Expertise: Drivers are chosen through a 30-point checklist and possess an intimate knowledge of routes.
Transparent Billing: Whatever your mode of payment, you will always know what your bill looks like. We know GST, toll fees and inter-state tax can be confusing. This is why our invoices are clear, crisp, and precise. There are no hidden costs and charges. If you still feel confused, you can always give us a call and we will help you understand the invoice.
Choose between Multiple Options: We have a variety of options from hatchbacks, to luxury cars and tempo travellers.
Reliability and Security: Our drivers undergo extensive sensitization and training to ensure your safety and comfort. Further, we extend 24/7 support to all our travellers. In case there are any issues during the journey, help is just a call away. Tajway Cabstakes immense pride in being the leading taxi brand in Haridwar.
| | | |
| --- | --- | --- |
| Etios | Starting from ₹ 11 | ₹ 1,999 |
| Indica | Starting from ₹ 10 | ₹ 1,749 |
| Innova | Starting from ₹ 13 | ₹ 2,749 |
Book Outstation Taxi Service in Haridwar and visit these places:
Rishikesh - With our outstation taxi service in Haridwar, you can visit Rishikesh with ease. The land of white-water rafting along the roaring upstream Ganges, pine forests, and picturesque nature trails, Rishikesh is perfect to fulfill your desire for outdoor adventure.
Dehradun - The lovely colonial town is a great place to find respite within the mighty mountains, within its postcard-like villas and cottages, and a view to die for.
Musoorie - Dehradun's quieter and quainter sister, Musoorie is a hop-skip-jump from Dehradun and is known for pine forests, winding roads, and a relaxing vibe that you will find nowhere else.
Rajaji National Park - The most prominent wildlife sanctuary near Haridwar, the sprawling forested land is home to some of the rare and endangered Himalayan species and is perfect for forest camping, jungle treks, and safaris.
Barkot - Situated at an elevation of 1,220 meters above sea level, Barkot is popular among tourists visiting Yamunotri Dham. Adorning the landscape with the magnificent peaks of Bandepoonch, Barkot is also quite popular among trekkers and backpackers. Check Haridwar to Barkot taxi fare here.
Guptkashi - The temple town of Guptakashi is located at a distance of 207 km from the holy town of Haridwar. Guptkashi serves as a perfect stopover for those traveling to Kedarnath. Check Tajway Cabs's affordable Haridwar to Guptkashi taxi fare here.
Delhi - Delhi, the political and administrative capital of India and the City of Cities is also home to some famous landmarks and mouth-watering delicacies that are hard to find elsewhere. Tajway Cabs's Haridwar to Delhi taxi fare will let you travel comfortably without compromising on affordability.
Joshimath - Nestled amidst the lap of the snow-capped Himalayas, Joshimath is quite popular among trekkers for the very famous Valley of Flowers trek. Joshimath is also a popular gateway for many places of religious importance. Check the Haridwar to Joshimath taxi fare here.
Govindghat - A beautiful town named Govindghat is situated on the way to Badrinath at the point where the Alaknanda River meets the Lakshman Ganga. Situated at an elevation of 1800 m, it is a base for most of the treks including the one leading all the way to the Hemkund Sahib and the marvelous Valley of Flowers. Check Tajway Cabs's exciting discounts on Haridwar to Govindghat taxi fare.
Kotdwar - Known for its proximity to the Jim Corbet National Park, Kotdwar is one of Uttarakhand's industrial hubs. Visit the many revered temples and shrines when in Kotdwar. Tajway Cabs's affordable Haridwar to Kotdwar taxi fare lets you travel in zero discomfort.
Explore Haridwar like a local, by road
Exploring a mountain town without any direction or guide can be confusing. With a Tajway Cabschauffeur, you can enjoy a well-guided tour and visit Haridwar and its nearby locales, like a local. Our drivers are not just experienced with the vehicle and the road but have ample local travel information and can help you with the best places to stay, eat, explore, and take you sightseeing to places of your interest.
Haridwar: Sights to See
With our best taxi service in Haridwar, you can explore the mountain pilgrim town in the most personalized way. You can choose from our options of 8 hours/80 Km, 4 hours/40 Km or 12 hours/ 120 Km packages
Tajway Cabs Recommends - 5 Things that you cannot miss in Haridwar
Book a car rental in Haridwar for outstation and travel you heart out. Some of the places near Haridwar you must visit are-
Stop by the famous Ganges riverside at Har Ki Pauri and watch the evening rituals as the banks light up in evening lamps.
If you are visiting for a pilgrimage, do visit the Sri Ganga Mandir, dedicated to the deity of Ganga, and the Mata Mansa Devi Mandir, which sits atop a hill and calls for a good trek.
If you are seeking a spiritual and peaceful time, then the Shantikunk Gayatri Parivar is the place to be for meditation, spiritual learning and healing.
While the town is predominantly vegetarian, Haridwar's local food is famous in its own way and classic haunts like Pandit Ji Poori Wale and Pracheen Mathura Wala are a must-visit.
Go for a birding tour to Neel Dhara Pakshi Vihar, especially in the winter and spot exotic migratory birds.
#1 Cab Booking website for Delhi to Haridwar taxi - Login into www.tajwaycabs.com
Why Choose Tajwaycabs.com for cabs from delhi to Haridwar
With a taxi from Tajwaycabs you can count on maximum flexibility. Whether you need mobility for a few hours, days,weeks or even months,one way-we got you.Are you going to be on a road for a day or less? With us you can take a car for only INR 10/km for outstation trip. You can always check out our options for long term car rental.
When you choose a service provider, you expect good service, but with Tajway cabs, we're better. We don't do a one-size-fits-all service. We hear your requirements, and provide a solution that fits perfectly to you, your needs and your budget. We pride ourselves on our affordable prices, as well as our helpful and friendly service.
All of our vehicles are serviced and maintained regularly so that you have access to only the best. If your car breaks down due to negligence on our part, not only do we solve the problem and replace your vehicle, but we also have a money-back guarantee. A free roadside assistance program covers all of our cars, so we'll be there in your time of need-even if you're stranded in the middle of nowhere!
When you need assistance, call Tajway cabs . We have a significant selection of well-maintained, high-quality rentals at an affordable price just waiting for you! With our cheap vehicle rental and friendly service, you won't want to hire a taxi a car from anyone else. Call us today.
Customers Experience Videos
Why book on Tajwaycabs?

Price Transparency
We make all charges clear to you upfront. No extra charges or hidden fees

24x7
Book yourself for the best rates. We're here to help 24x7

Zero Cancellation
Enjoy zero cancellation benefit subject to Tajwaycabs terms;

Browse Taxis
Tajways cabs offers city taxis, inter-city cabs, and local cabs at hourly packages

Any Inquiry?

Contact Us
Phase-2, L-1, Ashok Vihar, Sector 3,Gurugram 122017
+91-99 9995 5712