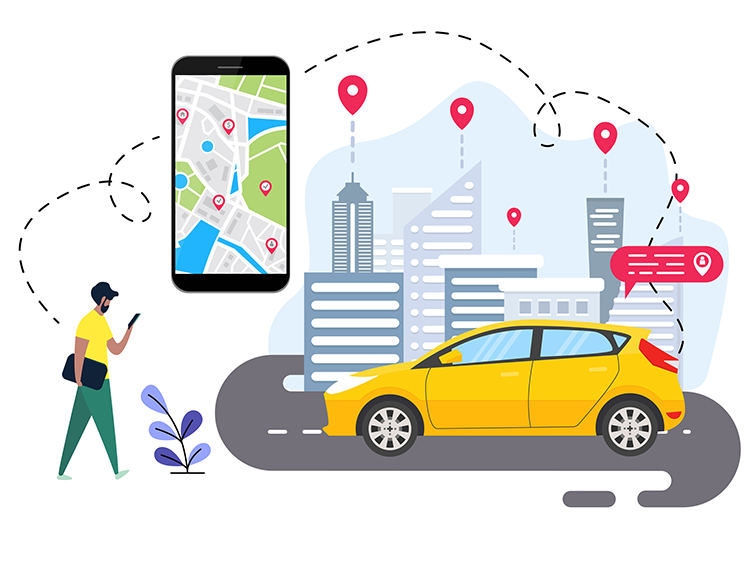 Book Haridwar To Delhi Taxi
Why book with Delhi to Haridwar Cab service with Tajway cabs
Company Owned huge 500+ modern vehicle fleet with reliable local drivers.
Great deals on Delhi to Haridwar cab booking service with online booking facility for #1 cheap prices.
Exceptional Service & Pick Ups that are On, Time Every Time with our award winning Delhi to Haridwar taxi service.
Trusted by 400,000+ Customers
Covid-19 promise - Move or cancel booking FREE
Hot Daily Deals
Haridwar to Delhi Taxi Fares - Choose from a wide variety of car rental options
When you rent a car from Haridwar to Delhi, you can choose between Sedan, hatchback, Innovas or Tempo Travellers depending on your budget and plan. We recommend the hatchbacks for short trips with just your family, a Sedan for slightly longer journeys, an Innova if you're planning to travel with a large group and Tempo Travellers if you are travelling with your gang of friends or extended family. Our Haridwar to Delhi cab fare is economical and you can get the best price for the package you choose.
With a host of car rental options in Haridwar, you'll find the right cab to suit your needs. We also ensure that all our cabs are air-conditioned so that your journey is supremely comfortable. Below is a summary of our offerings for a taxi from Haridwar to Delhi.
Haridwar to Delhi Tour Package - Haridwar to Delhi taxi to suit your needs
Tajway Cabs offers fully customizable one-way, one day and multi-day packages from Haridwar to Delhi. Visit our page, tourist packages from Haridwar to Delhi, for complete information about our car rental offerings. You can also call our customer service number specified above to avail exciting discounts and seasonal offers on your customized packages.
Why go from Haridwar To Delhi by road – Popular places along the way
Distance, time and highway information
The distance from Haridwar to Delhi is about 236 KM and takes nearly six hours to reach. You can take the Upper Ganga Canal Road and easily cover the Haridwar to Delhi distance. For a faster, better, and more comfortable travel option, hire a car rental from Delhi.
Places Along the Way
The route between Haridwar and Delhi makes for one of the best road trips in North India. Avail a car rental from Delhi to Haridwar and enjoy the scenic drive through the hills of Uttarakhand and into the towns of Uttar Pradesh. Along the way, you will pass some popular towns and tourist locales like Roorkee, Muzaffarnagar, and Muradnagar. With your Haridwar to Delhi taxi service, you can stop over at any of these places for a quick tour or even detour to Meerut before reaching Delhi.
Places to Visit in Delhi
The administrative seat and capital of the nation, the settlement of Delhi is as old as the country itself. With a Haridwar to Delhi taxi, you can explore this national center of history, heritage, art, culture, education, and sports. Avail a Haridwar to Delhi one way taxi service, and visit these popular tourist locales in and around the city.
Red Fort
Qutab Minar
India Gate
Humayun's Tomb
Jama Masjid
Rajpath
Maqbara-e-Paik
Baradari at Quidsia Garden
Ghalib Haveli
Safdarjung Fort
Jahaz Mahal
Mutiny Memorial at Northern Bridge
With your Haridwar to Delhi car hire, you can also visit some interesting places in the vicinity and make the most of your trip.
What makes Tajway Cabs the most trusted cab service from Haridwar to Delhi by road?
Ever since its inception in 2006, Tajway Cabs has believed in the core values of reliability, courtesy and transparency. After serving 1.5 crore customers, we still strive towards providing a stellar experience on all the cabs from Haridwar.
Booking a Tajway Cabs Cab from Delhi to Haridwar for Reverse Drops
Tajway Cabs now has a presence in over 5 lakh routes across the length and breadth of the country. This means that you can book a reverse cab from Delhi to Haridwar at similar prices. We assure you that the quality of service on these reverse routes will be of the same excellent standards. You can use the booking widget above to make a booking on your reverse itinerary.
#1 Cab Booking website for Delhi to Haridwar taxi - Login into www.tajwaycabs.com
Why Choose Tajwaycabs.com for cabs from delhi to Haridwar
With a taxi from Tajwaycabs you can count on maximum flexibility. Whether you need mobility for a few hours, days,weeks or even months,one way-we got you.Are you going to be on a road for a day or less? With us you can take a car for only INR 10/km for outstation trip. You can always check out our options for long term car rental.
When you choose a service provider, you expect good service, but with Tajway cabs, we're better. We don't do a one-size-fits-all service. We hear your requirements, and provide a solution that fits perfectly to you, your needs and your budget. We pride ourselves on our affordable prices, as well as our helpful and friendly service.
All of our vehicles are serviced and maintained regularly so that you have access to only the best. If your car breaks down due to negligence on our part, not only do we solve the problem and replace your vehicle, but we also have a money-back guarantee. A free roadside assistance program covers all of our cars, so we'll be there in your time of need-even if you're stranded in the middle of nowhere!
When you need assistance, call Tajway cabs . We have a significant selection of well-maintained, high-quality rentals at an affordable price just waiting for you! With our cheap vehicle rental and friendly service, you won't want to hire a taxi a car from anyone else. Call us today.