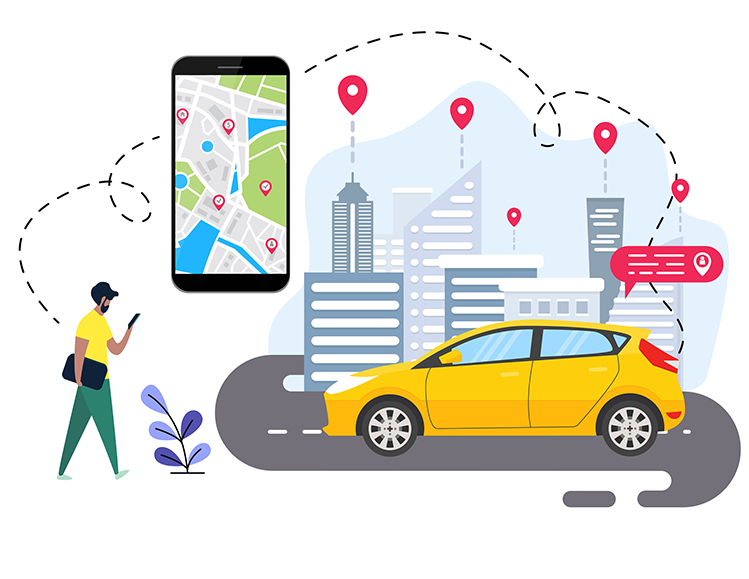 Travel Safe with Tajway cabs
A city like Delhi that is firmly entrenched in art, culture, fashion, and food, is indeed an explorer's paradise. But unfortunately, for reasons known and unknown when it comes to social safety, especially for women, Delhi has always been a 'high-risk' city.
Among various safety concerns that keep the city's women constantly on edge, transportation is a key contributor. A recent study on Delhi's infrastructural safety showed that 'poor public transport policies' implemented by the city, are one of the major reasons why women commuters feel unsafe while traveling within or around the capital. The rising instances of crime against women, especially with respect to public transportation and unlicensed taxis that prey on late night commuters,have contributed to Delhi becoming one of the most unsafe cities.
However, it is not just the regular commuters who are subject to unsafe travel but also tourists and travelers who visit Delhi to explore its multiple facets.
How women travel?
As a company in the travel and transportation business for over 12 years, Tajway Cabs understands the pain points of travelers, especially women. With last mile connectivity and doorstep pickups and drops, Tajway Cabs has vitiated some of these hazards.
Most often than not, female travelers in Delhi try to travel in groups or avoid venturing into certain areas, especially if the hour is late. This, in turn, severely restricts them from being free in their choices, preventing solo women travelers from choosing Delhi as a travel destination.
When traveling long distances, they have certain expectations from their journey. And the onus lies on the service provider to meet these requirements and ensure that their passengers are safe and have an enjoyable experience.
Tajway Cabs believes that there needs to be a change; so female travelers can enjoy their travel experiences without constantly fearing for their safety. Whether it is Noida, Gurgaon, South Delhi or Ghaziabad, you can rent a safe and reliable car in Delhi through Tajway cabs and travel fearlessly.
Why Tajway Cabs?
Taking into account the problems faced by women travelers, Tajway Cabs has implemented multiple policies, guidelines and checkpoints to ensure a safe and seamless experience for women.
Some of the steps taken by Tajway Cabs are-
Our drivers are experienced and highly trained professionals, with special emphasis on long-distance driving.
Each of our drivers is run through a 30-point checklist before they are on-boarded. This means that you travel only with verified drivers who have also undergone extensive training and sensitization and will always prioritize the comfort and safety of their passengers.
Your chauffeur is not just a driver but also your guide for your journey. When you rent a car with Tajway Cabs, you can also set your linguistic preferences and Tajway Cabs will provide you with a driver who can speak your language.
Reach out to Tajway Cabs's 24/7 helpline in case there are any issues during your trip and your problem will be resolved right away
We believe in being well-informed about the status of our drivers at all times. That is why we our cars are installed with GPS so we always know where you are.
Conclusion…
With these service features, Tajway Cabs is ensuring the safety of its passengers across all 48 cities in India. While I hope and wish for the social situation to radically change, players like Tajway Cabs have left no stone un-turned to make traveling a memorable and comfortable experience. And as a traveler, always remember to do your research, ask questions to your service provider, and hire a verified and reliable car rental service.