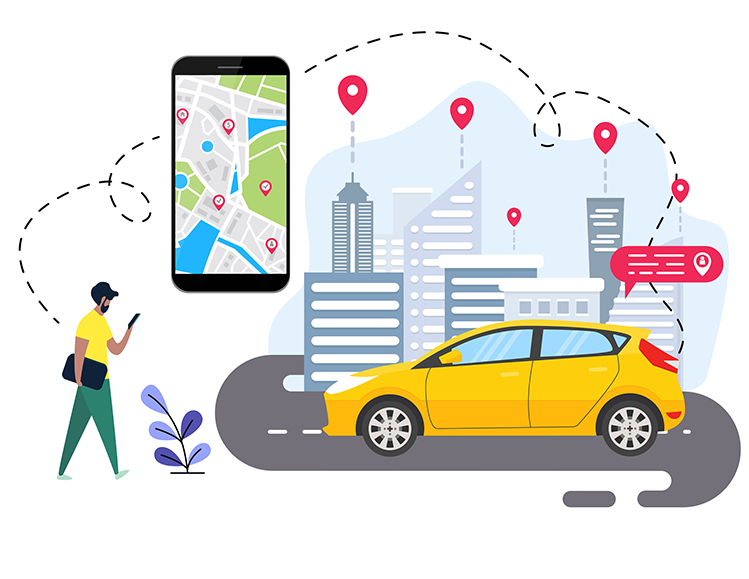 Delhi to Rishikesh taxi starts @2299 book One way & Roundtrip
Great deals on Delhi to Rishikesh Cab service
Why book with Delhi to Rishikesh Cab service with Tajway cabs
Company Owned huge 500+ modern vehicle fleet with reliable local drivers.
Great deals on Delhi to Rishikesh cab booking service with online booking facility for #1 cheap prices.
Exceptional Service & Pick Ups that are On, Time Every Time with our award winning Delhi to Rishikesh taxi service.
Trusted by 400,000+ Customers
Covid-19 promise - Move or cancel booking FREE
Hot Daily Deals
Delhi to Rishikesh Taxi Fares - Choose from a wide variety of car rental options
When you rent a car from Delhi to Rishikesh, you can choose between Sedan, hatchback, Innovas or Tempo Travellers depending on your budget and plan. We recommend the hatchbacks for short trips with just your family, a Sedan for slightly longer journeys, an Innova if you're planning to travel with a large group and Tempo Travellers if you are travelling with your gang of friends or extended family. Our Delhi to Rishikesh one way cab fare is economical and you can get the best price for the package you choose.
With a host of car rental options in Delhi, you'll find the right cab to suit your needs. We also ensure that all our cabs are air-conditioned so that your journey is supremely comfortable. Below is a summary of our offerings for a taxi from Delhi to Rishikesh.
#1 Delhi to Rishikesh cab tour package,Car rental services with Tajwaycabs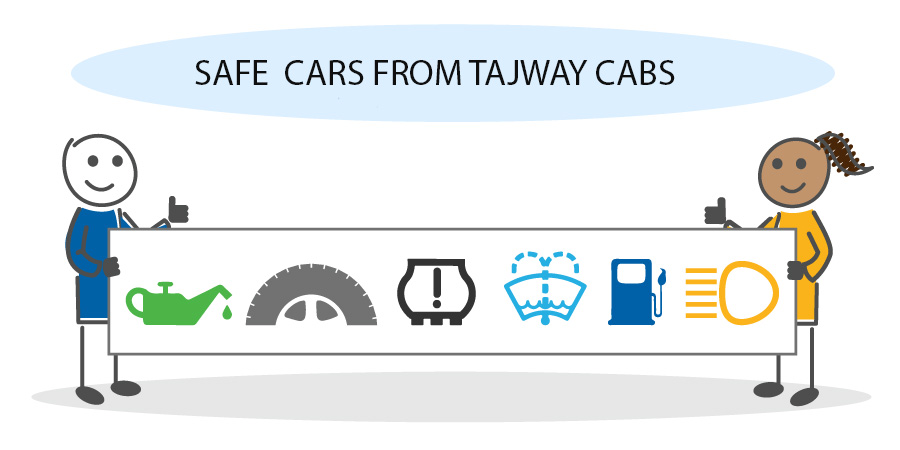 A Tajway cabs taxi fleet to suit your every need whether looking for one-way, or multi-day Delhi to Rishikesh cab packages. Who wants to travel to holy city, ready to enjoy every moment with their group, only to find out they have to travel separately? Not us! That's why at Tajway Cabs, we have an taxi to suit your every need.If you're traveling with a standard sized group of up to 4 people, one of our stylish Sedans will suit you perfectly. However, if you have a group of up to 8 people, our spacious luxury SUVs or Tempo Traveller will take you to ancient Rishikesh in comfort with the best Delhi to Rishikesh taxi price
You can expect on-time pickups, reliable drivers and fully personalized extras all for one guaranteed low price. All you need to do it relax and enjoy your Delhi to Rishikesh car packages with Tajway cabs.
Besides their reliability, world-class customer service, unbeatable prices, and maintained cars Tajway cab transfer packages are completely personalized and tailored to your needs. The moment you land in Delhi Indira Gandhi International airport, your driver will be waiting for you at the gate to help you with your luggage and lead you to your personal car. Worried about your flight being delayed? Our English-speaking drivers receive live updates on your flight's schedule, so they will always be there when you are at no extra cost.
Be sure to take advantage of our skip-the-line tickets for amazing attractions such as the white water rafting, bungee jumping and the breathtaking safari in Rajaji National Park. No need to wait in long queues for your tickets, your personal driver will hand them to you on the day of your pickup. For the top shared and personal experiences brought to you by the industries top rates providers, be sure to book Delhi to Rishikesh car rental services with driver @Tajwaycabs
Travelling Delhi to Rishikesh by road-Driving Route Conditions
Delhi to Rishikesh by Road- Distance, Time and Useful Tips
The distance from Delhi to Rishikesh is approximately 252 Km and can be covered in nearly 5 hours. There are two ways of covering the Delhi to Rishikesh distance, one via NH334 and the other through Upper Ganga Canal Road and merging with NH334. You can hire a cab in Delhi and take either of these two routes to reach Rishikesh. Both the route conditions linking Delhi to Rishikesh is fairly good.
Places Along the Way
Take a Delhi to Rishikesh Cab service and enjoy the drive through the mountainous locales of Uttarakhand. Using your car rental from Delhi to Rishikesh, you can drive through quaint villages and historic towns like Meerut, Muzaffarnagar, Roorkee, Chandpur, Najibabad, and Rishikesh.Don't forget to stop over at the iconic dhabas en route for good grub, when you are on a road trip from Delhi to Rishikesh by car
Things to do while on your roadtrip
There are various things to do in Delhi which will cater to all kinds of travellers. With Tajway cabs never miss a chance to make the best out of your Delhi to Rishikesh trip. The route between Delhi and Rishikesh makes for one of the best road trips in North India. Avail a car rental from Delhi to Rishikesh and experience a scenic drive through old towns of Uttar Pradesh and the Himalayan plains of Uttarakhand. Along the way, you will pass through prominent towns like Muradnagar, Muzaffarnagar, and Roorkee. With your Delhi to Rishikesh taxi booking, you can make stopovers at any of these places and do some quick sightseeing, or take a detour to Meerut before reaching Rishikesh with affordable Delhi to Rishikesh cab charges.
| | | |
| --- | --- | --- |
| Muradnagar | 46 Km | Muradnagar is famous for manufacturing cotton fabrics, especially bed sheets, handloom and zari work units. The town also houses the Ordnance Factory set up by the Defence Ministry of the Government of India. It is a part of the National Capital Region of Delhi, the capital of India. |
| Meerut | 79 Km | With a host of ancient sites, Meerut is an ideal destination for a heritage tour and religious tour. Tourist can make the the most out of their trip by visiting the popular tourist attractions in the city including Chanda Devi Temple, Mansa Devi Temple, Shahpir mausoleum, Jama Masjid, and Shri Shantinath Digambar Jain Temple. |
| Muzaffarnagar | 131 Km | Muzaffarnagar is home to a myriad of temples, mosques, and places of religious importance.The most famous temples are the Bhairon ka Mandir, Shiv Chowk, Shukartal, Sukhdev temple, and Ganesh Ji Temple. While local delicacies such as Paneer Pasanda, Shaab Deg, Paneer Pakoras and Methi Roti are definitely worth tasting, it's chaats that have become all the rage in the city. The chaats are not just lip-smacking delicacies but are famous all over the country.. |
| Roorkee | 184 Km | Roorkee is a city in North India and a municipal corporation in the Rishikesh district of the state of Uttarakhand, India. It is spread over a flat terrain under Sivalik Hills of Himalayas. The city is developed on the banks of Ganges Canal, its dominant feature, which flows from north–south through middle of the city |
Places to Visit in Rishikesh
Rishikesh is a renowned pilgrimage destination in India. Many believe it as the land of gods. The majestic Himalayas, the holy river Ganges, myths and legends, temples and monks make Rishikesh a soothing destination where the believer finds peace of mind and soul. The splendid nature is a major draw for the non-believer. Added to that, the ample scope of adventure sports feature among the tourist attractions in Rishikesh.
Take the Delhi to Rishikesh Taxi Service and enjoy whitewater rafting upstream or canoeing in the quieter downstream.
Walk the suspension bridge of Ramjhula Jhula.
Visit the Parmarth ashram/Triveni Ghat for evening aarti.
Take a trekking expedition to Nandadevi Peak
If you opt for a Delhi to Rishikesh Taxi and are traveling in March, attend the annual International Yoga Festival in Rishikesh.
With your Delhi to Rishikesh Car Hire, you can explore the town and its neighboring valleys and pine forests.
Delhi to Rishikesh One Way Taxi
Tajwaycabs since 30 years offers One way taxi from Delhi to Rishikesh that are on time-Everytime !.The vehicles available for one way fares are Dezire, Etios, Ertiga, Innova Crysta and delhi to Rishikesh cab charges starts from INR 2450.The one way fares are inclusive of Toll Taxes, Vehicle, Fuel, Driver Charges and excluding GST & Parking (if applicable).Price is great but service is what matters.So try to focus on delhi to Rishikesh cab service at a reasonable price. When you go for the cheapest, you will ending up getting what you pay for. All the cars we feature in taxi service from new delhi to Rishikesh come fully equipped with the latest amenities and safety features that ensure your trips will be safe, convenient and comfortable.
What makes Tajway cabs the most trusted cab service from Delhi to Rishikesh by road?
Tajway cabs now has a presence in over 10000+ routes across the 5 states of India. This means that you can book a reverse cab from Delhi to Rishikesh at similar prices. We assure you that the quality of service on these reverse routes will be of the same excellent standards. You can use the booking widget above to make a booking on your reverse itinerary.
Booking Tajway cabs from Rishikesh to Delhi for Reverse Drops
Tajway cabs now has a presence in over 5 lakh routes across the length and breadth of the country. This means that you can book a reverse cab from Rishikesh to Delhi at similar prices. We assure you that the quality of service on these reverse routes will be of the same excellent standards. You can use the booking widget above to make a booking on your reverse itinerary.
FAQs
Q.What is Delhi to Rishikesh taxi time?
A. Going from Delhi to Rishikesh though a cab can take you around 5-7hrs of a memorable road trip.
Q.Is it safe to hire a cab for Delhi to Rishikesh?
A. When it comes to safety you can totally rely on Tajway cabs to hire a Delhi to Rishikesh cab.
Q.What is the taxi fare for Delhi to Rishikesh?
A. Our sedan prices start from starts from ₹2,354 but if you tag along with a big group then we have our SUVs also whose price starts from ₹2,904.
Q.Can I hire a one way cab from Delhi to Rishikesh?
A. Yes you can easily hire a one way taxi through Tajway cabs, to make you journey from Delhi to Rishikesh most memorable.
Q.Are Delhi to Rishikesh cabs sanitized?
A.For Tajway cabs it's passangers' safety is first priority. So, during this Covid-19 outbreak we keep our cabs always anitized before starting a journey from Delhi to Rishikesh.
#1 Cab Booking website for Delhi to Rishikesh taxi - Login into www.tajwaycabs.com
Why Choose Tajwaycabs.com for cabs from delhi to Rishikesh
With a taxi from Tajwaycabs you can count on maximum flexibility. Whether you need mobility for a few hours, days,weeks or even months,one way-we got you.Are you going to be on a road for a day or less? With us you can take a car for only INR 10/km for outstation trip. You can always check out our options for long term car rental.
When you choose a service provider, you expect good service, but with Tajway cabs, we're better. We don't do a one-size-fits-all service. We hear your requirements, and provide a solution that fits perfectly to you, your needs and your budget. We pride ourselves on our affordable prices, as well as our helpful and friendly service.
All of our vehicles are serviced and maintained regularly so that you have access to only the best. If your car breaks down due to negligence on our part, not only do we solve the problem and replace your vehicle, but we also have a money-back guarantee. A free roadside assistance program covers all of our cars, so we'll be there in your time of need-even if you're stranded in the middle of nowhere!
When you need assistance, call Tajway cabs . We have a significant selection of well-maintained, high-quality rentals at an affordable price just waiting for you! With our cheap vehicle rental and friendly service, you won't want to hire a taxi a car from anyone else. Call us today.