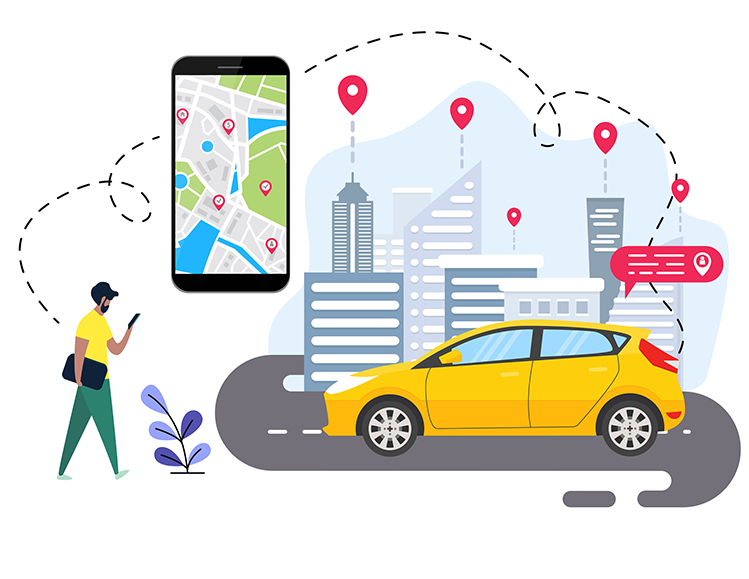 Delhi to Nainital taxi starts @3999 book One way & Roundtrip
Great deals on Delhi to Nainital Cab service
Why book with Delhi to Nainital Cab service with Tajway cabs
Company Owned huge 500+ modern vehicle fleet with reliable local drivers.
Great deals on Delhi to Nainital cab booking service with online booking facility for #1 cheap prices.
Exceptional Service & Pick Ups that are On, Time Every Time with our award winning Delhi to Nainital taxi service.
Trusted by 400,000+ Customers
Covid-19 promise - Move or cancel booking FREE
Hot Daily Deals
Discover the best of India's capital city & ancient holy city with Delhi to Nainital taxi from Tajwaycabs.We want you to discover the myriad of beautiful things to do and see in and around Delhi to Nainital and beyond.We offer a huge range of 500+ own vehicle fleet of sedans,MPVs & SUVs,reliable drivers for hilly areas.All current-model vehicles are equipped with airbags and Bluetooth and SUVs with roof top carrier.Whether you're booking a One way & Roundtrip Delhi to Nainital Cab service,reserve your vehicle online or call our friendly team on +91 9999 955 712/+91 8800 550 676.We stand by our first-class customer service, and we're confident we will exceed your expectations.
Due to COVID-19, we offer fully sanitized cabs with medically ceritified drivers for safety & sceurity of all our travellers.Delhi to Nainital taxi starts@3999 book at tajwaycabs.com.Great deals on fare of One way & Roundtrip Delhi to Nainital Cab service #1 cheap prices.Tajwaycabs-Professionally Driven for over 30 Years.
One way Delhi to Nainital taxi fare
Delhi to Nainital one way cab charges
Tajwaycabs since 30 years offers One way taxi from Delhi to Nainital that are on time-Everytime! The vehicles available for one way fares are Dezire, Etios, Ertiga, Innova Crysta and delhi to nainital cab charges starts from INR 2450.The one way fares are inclusive of Toll Taxes, Vehicle, Fuel, Driver Charges and excluding GST & Parking (if applicable).Price is great but service is what matters.So try to focus on delhi to nainital cab service at a reasonable price. When you go for the cheapest, you will ending up getting what you pay for. All the cars we feature in taxi service from new delhi to nainital come fully equipped with the latest amenities and safety features that ensure your trips will be safe, convenient and comfortable.
New Delhi railway station to Nainital taxi
New Delhi railway station (station code: NDLS) is the main railway station in Delhi & one of the busiest railway station in the country in terms of train frequency and passenger movement, situated between Ajmeri Gate and Paharganj & 2 kms north of Connaught place or central Delhi witness 480+ train movement & 5 lakhs +passengers on daily basis.Most pairs of Shatabdi Express originate and terminate at this station.It is also the main hub for the Rajdhani Express.Tajway cabs offers daily cheap New Delhi Railway station to taxi to Nainital taxi fare & also operates from other major railway stations in Delhi including Old Delhi railway station,Hazrat Nizamuddin railway station & Anand Vihar Terminal railway station.
Tajway daily operates 80+ cabs mainly Toyota Innova, Tempo Traveller, Sedan-Toyota Etios/Swift Dezire from New Delhi railway station to Nainital,all cabs are air conditioned with comfortable seating from 1-18 people so you can sit back and relax and leave the frustrating drive to our friendly, experienced drivers.Grab the best deals on for one way transfers,return trip fare when you pre- book Delhi railway station to Nainital taxi in tajwaycabs.com.
On coming out from Delhi railway station, finding reliable car to get you to the Nainital city on time should be the least of your worries.Our Delhi railway station to Nainital cab service is personal, efficient, reliable, convenient & cost effective. We service all hotels, motels, businesses & residences in Nainital as well as the Rishikesh, Dehradun & Mussoorie on request. We also provide private/ VIP transport and railway stations meet-and-greet services.
Book Delhi airport to Nainital taxi-Great deals
We offer the convenience of an International and Domestic terminal pickup for Delhi airport to Nainital taxi whether you're booking a short term, long term or one-way car hire.With your transparent online booking system, we guarantee the delhi to nainital taxi price listed is exactly what you'll pay.
We keep our delhi to nainital car rental fleet well maintained, with all vehicles passing a 40+ point safety check before you board the lot. With Tajwaycabs comes 24 hrs helpdesk and optional unlimited kilometres delhi to Nainital car packages,so you can enjoy peace of mind and focus on the adventure ahead of you.Check out our full range of rental cars online.
We offer cheap car hire from Delhi to Uttarakhand, Himachal,Rajasthan, Punjab,Haryana with customer-focused service with our huge 500+ vehicle fleet professionally driven since 30 years .This network makes us #1 company offering car hire delhi to nainital- with an excellent reputation for dedicated, friendly staff.
#1 Delhi NCR to Nainital taxi service
Tajway cabs offers a range of taxi services from Delhi NCR to Nainital and other destination that you may choose within the limit,Rishikesh,Mussoorie,Dehradun,Lansdowne.Book your trip online today! Delhi NCR most reliable cab service Tajway cabs has been in business since 30+ years. We have been operating out of our landmark premises on Gurgaon,proudly serving the Delhi NCR region with the largest own modern fleet of 500+ cars.Tajway have a reputation for high quality vehicles and on time service.
Tajway cabs take pride in providing comfortable, friendly and safe passenger cab sevice from delhi NCR to Nainital covering all sectors of Noida, Gurgaon, Faridabad for our customers and provides a first rate service to all that we transport.
The Benefits of Booking Delhi to Nainital cab tour package,Car rental services with Tajwaycabs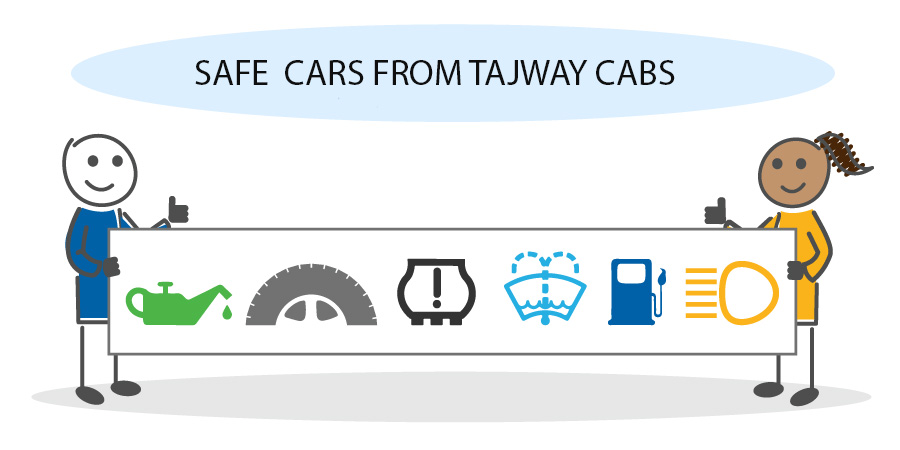 A Tajway cabs taxi fleet to suit your every need whether looking for one-way, or multi-day Delhi to Nainital cab packages. Who wants to travel to holy city, ready to enjoy every moment with their group, only to find out they have to travel separately? Not us! That's why at Tajway Cabs, we have an taxi to suit your every need.If you're traveling with a standard sized group of up to 4 people, one of our stylish Sedans will suit you perfectly. However, if you have a group of up to 8 people, our spacious luxury SUVs or Tempo Traveller will take you to ancient Nainital in comfort with the best Delhi to nainital taxi price
You can expect on-time pickups, reliable drivers and fully personalized extras all for one guaranteed low price. All you need to do it relax and enjoy your Delhi to Nainital car packages with Tajway cabs.
Besides their reliability, world-class customer service, unbeatable prices, and maintained cars Tajway cab transfer packages are completely personalized and tailored to your needs. The moment you land in Delhi Indira Gandhi International airport, your driver will be waiting for you at the gate to help you with your luggage and lead you to your personal car. Worried about your flight being delayed? Our English-speaking drivers receive live updates on your flight's schedule, so they will always be there when you are at no extra cost.
Be sure to take advantage of our skip-the-line tickets for amazing attractions such as the Mata Mansa devi cable car tickets and the breathtaking safari in Rajaji National Park. No need to wait in long queues for your tickets, your personal driver will hand them to you on the day of your pickup. For the top shared and personal experiences brought to you by the industries top rates providers, be sure to book Delhi to Nainital car rental services with driver @Tajwaycabs
Frequently Asked Question
Q. What is the New Delhi to Nainital Taxi fare?
A.The New Delhi to Nainital taxi fare starts from INR 2499 for oneway & INR 6000 for roundtrip for minimum 2 days trip.
Q. What are the options available for New Delhi to Nainital Cabs ?
Best deals are availbale for Delhi to Nainital cab booking on the following cab types
Hatchback - Toyota Liva, Swift, i20 Or Similar
Sedan - Tata Indigo, Swift Dzire, Toyota Etios Or Similar etc
Suv -Mahindra Marazzo,Ertiga,Toyota Innova Crysta, etc
Q. What are the options of cab booking for delhi to nainital ?
Delhi to Nainital cab booking can be done as follows from Tajwaycabs
Book online for best deals on delhi to nainital cab fare on https://www.tajwaycabs.com/
Reserve your vehicle on call on +91 9999 955 712/+91 8800 550 676
You can request a call back on our website / whatsup no +91 9999 955 712/+91 8800 550 676 and make sure of getting the lowest delhi to nainital cab charges with excellent services as proven by our reviews on Tripadvisor
Q. What is the Delhi to Nainital cab/taxi fare for different vehicles ?
Delhi to Nainital dezire fare starts from 2450.Book Now
New Delhi to Nainital Innova fare starts from 3400.Book Now
Delhi to Nainital Tempo Traveller fare starts from 5500.Book Now

Q. How to Book a one way cab from Delhi to Nainital?

You Reserve your one way cab from Delhi to Nainital online or call our friendly team on +91 9999 955 712/+91 8800 550 676 Book Now

Q. How Can I travel from Delhi to Nainital?

Travelling from Delhi to Nainital can be done as follows

By Train- There are frequent trains available between Delhi railway station to Nainital station and it takes approx 5.15 Hrs & fare starts from INR 452 onwards
By Air- There are frequent flights available between Delhi airport to Jolly Grant Airport (22 kms from Nainital) and it takes approx 45 mins & fare starts from INR 3524 onwards
BY Road- You can either take a bus or cab/taxi for travelling Delhi to Nainital by road and total distance is 215 kms and time taken is 4.45 hrs on the normal traffic conditions

Q. Which is the best time to visit Nainital?

While the town experiences a moderate climate all through the year, the best time to visit Nainital is between November and March as the weather is cool and pleasant when you are out exploring the place. Like we said earlier, Nainital is a holy destination and it has its share of religious festivals.

Q. What is the distance from New Delhi to Nainital by car?

A. The distance from New Delhi to Nainital by Car is 213 km.

Q. What is the New Delhi to Nainital lowest Taxi fare?

A.The lowest cab fare from New Delhi to Nainital is Rs. 2707.

Q. What are the options available for New Delhi to Nainital Cabs ?

A. Traveller can get best Best Deals on New Delhi to Nainital cab booking. New Delhi to Nainital Car Rental services available for all cab types as given below:

1. Hatchback - Tata Indica, Tata Indigo, Indica/WagonR Or Similar 2. Sedan - Tata Indigo, Swift Dzire, Toyota Etios,Etios/Dzire Or Similar etc 3. Suv - Mahindra Xylo, Xylo / Ertiga Or Similar, Toyota Innova, etc

Q. What are the popular places to visit in Nainital destination by Cab ?

- Maya Devi Temple
- ISKCON Temple
- Daksheswara Mahadev Temple
- Kankhal
- Mansa Devi Temple
- Har Ki Pauri
- Chandi Devi Temple

Travelling with Tajway Cabs during COVID lockdowns-Safety Measures & Protocol

We are vigorous of our cleaning processes at Tajway Cabs but during this time we have put in place additional cleanliness procedures across all cars of our network. This includes increased sanitisation of all taxi vehicles, with a particular focus on the sanitisation of keys, steering wheels and other highly utilised areas of the vehicle.All Tajway Cabs staff are also adhering to the Ministry of Health's guidelines regarding hygiene advice and social distancing measures.

The safety of our customers and staff is very important to us, so we have put in place the below measures at all our branches.

Travelling Delhi to Nainital by road-Driving Route Conditions Delhi to Nainital by Road- Distance, Time and Useful Tips

The distance from Delhi to Nainital is approximately 221 Km and can be covered in nearly 4.5 hours. There are two ways of covering the Delhi to Nainital distance, one via NH334 and the other through Upper Ganga Canal Road and merging with NH334. You can hire a cab in Delhi and take either of these two routes to reach Nainital. Both the route conditions linking Delhi to Nainital is fairly good.

Places Along the Way

Take a Delhi toNainital Cab service and enjoy the drive through the mountainous locales of Uttarakhand. Using your car rental from Delhi to Nainital, you can drive through quaint villages and historic towns like Meerut, Muzaffarnagar, Roorkee, Chandpur, Najibabad, and Nainital.Don't forget to stop over at the iconic dhabas en route for good grub, when you are on a road trip from Delhi to Nainital by car

Where to spend time in Nainital

Nainital is One of the most gorgeous places in India.The region's spiritual and historical significance has ensured tourists have a number of places to visit in Nainital. But this is only a part of its attractions.Nainital offers panoramic views and pristine surroundings that can soothe your soul into a sense of calmness; something you cannot find in a city. So, make the most of sightseeing in Nainital by soaking in all its glory of lush forested valleys, a deep-green emerald lake and a climate that is favourable all year round, making it a favourite hill station for many wanderlust souls. No matter which season you plan your travels for, there is something here that you can enjoy. Here are 20 places to visit in Nainital with family.

Naini Lake-lies at the heart of Nainital and was discovered first, after which the whole township of Nainital was developed around it. One of the most famous lakes of the Kumaon region, Naini Lake is surrounded by rich, green verdant hills with coniferous trees that gives an added charm to its raw beauty, making it one of the best places to see in Nainital.Check Delhi to Nainital taxi fare here.
Naina Devi Temple-is one of the most revered Hindu temples of India and is located in Nainital near the Northern side of Naini Lake. Quietly located atop the Naina hillock, it draws thousands of devotees each year from all over the world to Nainital.This temple has become one of the most iconic places for places to visit in Nainital and is considered as one of the Shakti Peethas.The temple attracts thousands of travellers and local devotees during the Nanda Ashtami, a grand Hindu festival, which is celebrated in Nainital for 5-8 days continuously in the month of September with pomp and show.Check Tajway cabs's affordable Gurgaon to Nainital taxi fare here.
Naina Peak-Naina Peak or the Cheena/ China Peak as it is commonly known by the locals is the highest hilltop in Nainital, and a must-visit place for nature lovers and adventure seekers. This peak located around 6 km away from the Nainital town, at a height of 2,615 m, makes for a challenging trek.From the peak, you can enjoy a magnificent panoramic view of the snow-capped Himalayas, the Tibet border, Nanda Devi Peak and the entire city of Nainital.Check the Delhi to Jim Corbett taxi fare here.
Eco Cave Gardens-are a newly developed place of attraction in Sukhatal and one of the popular places to visit in Nainital by kids and adults alike. Situated just 3.7 km from the Tallital Bus stand, it is easily reachable from the Mall Road by taxi or other means of transport. The Nainital Cave Gardens comprise several natural networks of interconnected caves which offer a glimpse into the Himalayan wildlife. These caves also feature different species of animals including tigers, panthers, squirrels, flying foxes and apes. As a main attraction for kids, it is the perfect destination to travel to for families.Tajway cabs's Nainital to Delhi taxi fare will let you travel comfortably without compromising on affordability.Check Tajway cabs's exciting discounts on Delhi to Haridwar taxi fare.
Raj Bhawan-Raj Bhawan or the Governor's House is a historical building and is one of the popular places amongst the tourists for places to visit in Nainital. Raj Bhawan is a Victorian style edifice built in 1899 by designer F.W. Steven is the official residence of the Governor of Uttarakhand. It starkly resembles Windsor Castle with its British Raj architecture, and consists of two stories with 113 rooms, stately gardens, a swimming pool and an 18-hole golf course. It is located around 3 km from South of Tallital, Nainital.
The Mall Road-The most central place in this city is Mall Road, one of the most common places to visit in Nainital. It's a shopaholic, and a food lover's paradise and the roads are lined up with street shops, shopping centres, banks, restaurants, hotels, jewellery and trinket shops, handicrafts and much more. When shopping at Mall Road in Nainital, you will need to be aware of the quality of the products you buy and accordingly haggle for the price.
Kilbury-Many nature lovers and wildlife enthusiasts make a beeline to Nainital for its numerous flora and fauna that makes up its lush green hillside forests. Kilbury is one such famous birding sanctuary in Nainital and is a birdwatcher's paradise. It houses a wide range of birds and animals in their natural habitat in Nainital and which you can see up, close and personal. Situated at a height of 2,528 Kilbury is known to have over 580 species of birds living in its forests.
Snow View Point-One of the many tourist spots, Snow View Point, which is at a height of 2,270 m is among the places to visit in Nainital. To get to this viewpoint you can either trek uphill or take a cable car, which is most effective for a mesmerising aerial view of the majestic snow-clad peaks of the Himalayas.Tajway cabs's affordable Delhi to Mussoorie taxi fare lets you travel in zero discomfort.
Dorothy's Seat (Tiffin Top)Dorothy's Seat or Tiffin Top as it is locally known is located in Ayarpatta Hill of Himachal Pradesh and should also be added to your list of places to visit in Nainital. One of the best spots for places to visit in Nainital, the viewpoint offers mesmerising views of the town and the Himalayan range. Located at a height of 2,290 m.
St. John Wilderness Church Located in Mallital, Nainital, adjacent to the High Court of Uttarakhand, St. John Wilderness Church is one of the oldest churches, built in the 1800s, and its architecture boasts of Neo-Gothic style with beautiful stained-glass windows reminiscent of European Churches. This church is the pride and joy of Nainital. The most tranquil places of worship and perched atop a beautiful pine and deodar trees lined hill, it makes for a pretty sight and captures the essence of the history of Nainital perfectly.
ARIES-The Aryabhatta Research Institute of Observational Sciences (ARIES) is an autonomous institute located around 4.5 km from Nainital and is devoted to research and development in Astrophysics, Astronomy and Atmospheric Sciences. Situated at an altitude of 1,951 m, this Nainital observatory can be either visited by taxi or by foot and has one of the most advanced telescopes in India.
Nainital Zoo (Pt. Govind Ballabh Pant Zoo)Established in Nainital in 1984, Pt. G.B. Pant High Altitude Zoo or the Nainital Zoo as it is commonly known, is situated on the Sher ka Danda Hill in Tallital, Nainital. This zoo is one of a kind due to its height of 2,100 m and spread over an area of 4.6 hectares. The zoo has a host of endangered species of animals and birds which makes it one of the best places to visit in Nainital by nature lovers and photographers.

#1 Cab Booking website for Delhi to Nainital taxi - Login into www.tajwaycabs.com Why Choose Tajwaycabs.com for cabs from delhi to Nainital

With a taxi from Tajwaycabs you can count on maximum flexibility. Whether you need mobility for a few hours, days,weeks or even months,one way-we got you.Are you going to be on a road for a day or less? With us you can take a car for only INR 10/km for outstation trip. You can always check out our options for long term car rental.

When you choose a service provider, you expect good service, but with Tajway cabs, we're better. We don't do a one-size-fits-all service. We hear your requirements, and provide a solution that fits perfectly to you, your needs and your budget. We pride ourselves on our affordable prices, as well as our helpful and friendly service.

All of our vehicles are serviced and maintained regularly so that you have access to only the best. If your car breaks down due to negligence on our part, not only do we solve the problem and replace your vehicle, but we also have a money-back guarantee. A free roadside assistance program covers all of our cars, so we'll be there in your time of need-even if you're stranded in the middle of nowhere!

When you need assistance, call Tajway cabs . We have a significant selection of well-maintained, high-quality rentals at an affordable price just waiting for you! With our cheap vehicle rental and friendly service, you won't want to hire a taxi a car from anyone else. Call us today.