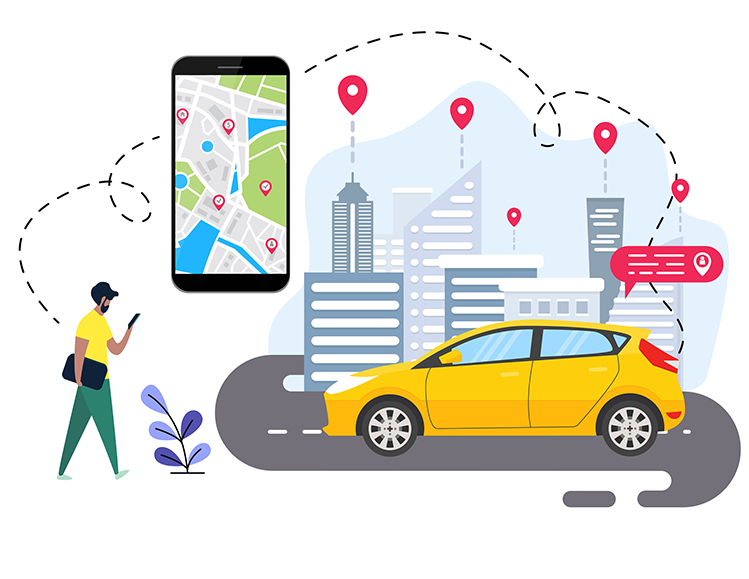 Delhi Airport To Haridwar Taxi
Delhi Airport to Haridwar
Haridwar (also called Hardwar) is Uttarakhand's holiest Hindu city, and pilgrims arrive here in droves to bathe in the fast-flowing Ganges. Since, Steeped in history yet overflowing with modern life, colorful, cacophonous Delhi pulsates with the relentless rhythms of humanity like few other cities on Earth. Once landed at the airport, the Delhi airport to Haridwar distance of 224 kilometres is most easily covered by a road journey. Travellers can easily book Delhi Airport to Haridwar taxi for the on-road journey. The time taken to travel from Delhi airport to Haridwar by road is about 4 and a half hours. The National Highway 334 serves as the best route for a journey from Delhi airport to Haridwar by car. Road travel is preferred since the roads pass through winding hilly regions with quaint towns that add to the picturesque beauty of the trip.
Delhi Airport to Haridwar Taxi Fare
A cab ride from Delhi to Haridwar will approximately cost you anywhere between ₹2099 to ₹5499. Use this link to explore our detailed Delhi to Haridwar cab fares
Delhi Airport Summary
As the busiest airport in India, the Delhi airport started its functions in the year 1962 under the name of Indira Gandhi International Airport. Spread across 5106 acres, the IGI Airport is the largest airport in South Asia with three active terminals and three more under construction to ease passenger traffic on this airport. Terminal 1 and all its subsidiaries at the IGIA are dedicated to domestic Delhi airport departures and arrivals while terminal 3 handles all the international Delhi airport arrivals and departures. The Indira Gandhi International Airport has a fleet of Airport Transfer Services dedicated to taking passengers to their desired locations. #1 Delhi airport taxi services by Tajway Cabs that allows patrons to book chauffeur driven cars to take them to their destination.
Places to Visit in Haridwar with Tajway Cabs
Haridwar the city of temples and ashrams is one of the holiest pilgrimages in India,also termed as 'gateway to gods'.Haridwar located at the foothills of the Himalayas where river Ganga enters the Indo-Gangetic plains.Haridwar is one of the four holy Indian cities that host the Kumbh Mela, a pious gathering of millions of Hindu devotees every 12 years.
Experience the ancient methods of healing with many certified Ayurvedic clinics & ashrams in Haridwar that offer sessions in Ayurveda, meditation and yoga. Every morning and evening,enchanted Ganga aarti is organised in sacred Har-Ki-Pauri Ganga ghat,attracting huge devotees and tourists.A spectacle of sound and colour is seen when, after the ceremony, pilgrims float Diyas (floral floats with lamps) and incense on the river, commemorating their deceased ancestors
Chandi Devi Temple: located on the top of Neel Parvat, is one of the major tourist attractions of Haridwar. With Goddess Chandi as its presiding deity, the temple is one of the Siddhapeeth.
Maya Devi Temple: Devoted to goddess Maya Devi, the temple is considered very sacred by devotees.
Mata Mansa Devi Temple: This temple located atop the Bilwa Parvat on the Shivalik mountain range is considered to be one of the most scared shrines of Haridwar.It is dedicated to Goddess Mansa Devi and along with the Chandi Devi and the Maya Devi shrines, the temple completes the Siddhapeeth Triangle. You can either trek around 3 km to reach the temple or take a ropeway popularly known as 'Mansa Devi Udankhatola'
Har ki Pauri: Har Ki Pauri, meaning 'the footsteps of gods' is the one of the most well-known ghats of Haridwar, and it's always bustling with pilgrims and tourists, who come to take a dip in the holy Ganga. The Ganga aarti held here at dusk every day is fascinating. The aarti, done with towering lamps, is accompanied by the clanging of temple bells, the blowing of conch shells, priests chanting prayers and hundreds of diyas (lamps) and flowers floating on the river. It is an experience of a lifetime.
Daksh Mahdev Temple: This Lord Shiva temple is located on the outskirts of Haridwar and is said to have been constructed at the site where King Daksha performed a yagna (a Hindu fire ritual). According to Hindu mythology, Daksha Prajapati was the father of Sati of Goddess Durga. It becomes a hub of devotees during the month of Shravan (July-August).
Sapt Rishi Ashram: The serene Sapt Rishi Ashram, one of the oldest in Haridwar, welcomes devotees looking for peace and spirituality. It also runs a Sanskrit school. It is said to be standing at the site where the holy River Ganga divides herself into seven streams
Why to book Delhi Airport to Haridwar taxi service with Tajway cabs
Company Owned huge 500+ modern vehicle fleet with reliable local drivers.
Great deals on Delhi to Haridwar cab booking service with online booking facility for #1 cheap prices.
Exceptional Service & Pick Ups that are On, Time Every Time with our award winning Delhi to Haridwar taxi service.
Trusted by 400,000+ Customers
Covid-19 promise - Move or cancel booking FREE
Hot Daily Deals